NZ has seen a surge in DIY activity over the past six months, led largely by COVID-19 lockdowns and a surplus of spare cash – those refunded overseas holiday funds have to go somewhere right? And it seems, for many, that money that would've been spent sunbathing in the tropics is now going into landscaping, house renovations and updated home decor.
But there's another type of DIY I want to introduce you to this week and it ties in directly with your survey feedback requesting help with marketing that generates profitable cash flow.
If you are one of the kiwi businesses that can't quite bring yourself to pay marketing agency fees to get your business known and growing, we've got just the thing for you… All the latest marketing expertise in a simple, do-it-yourself format.
And below we have a special offer for Grow NZ members, 12 marketing eBooks for the price of five – less than $5.00 per eBook. How's that for a low cost investment in the future growth of your business?!
It's time to roll up your sleeves team – profitable digital marketing success is now in your hands…
Ready to take matters into your own hands?
Our kiwi 'can-do' attitudes and 'do-it-yourself' mindsets have led many of us to start successful companies on, what is often, a very tight budget. But, many start-ups both here and abroad, start to stumble when it comes to marketing. This is especially true for online marketing, which relies on digital know-how that leaves the untrained trailing behind.  
It is almost impossible for a business to grow today without investing in marketing and that creates a very uneven playing field; businesses with the finance to employ a professional marketer, or outsource this important function to a professional agency, undoubtedly do better than those who go without.
A frustrating side effect of this is that 65% of New Zealand websites are failing to incorporate the five critical features for proper search engine optimisation (SEO), meaning small businesses are struggling to get in front of their customers.
This insight led me to launch DIY Digital Marketing, an online platform that takes the guesswork out of digital marketing for small businesses across the globe.  DIY Digital Marketing aims to help small businesses grow by providing the latest and most relevant digital marketing technology and skills to business owners keen to execute their own marketing strategies. No big budget needed – this is marketing everyone can achieve in true do-it-yourself style.
More than 15,000 businesses from 162 countries already use DIY Digital Marketing to support their business growth. Why not check it out for yourself?
Quality over Quantity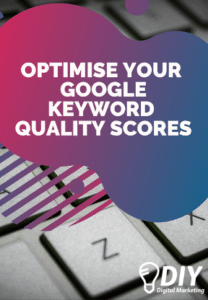 If you've looked into paid search engine marketing already, you may have heard of quality scores. A quality score is a rating Google gives to any digital ad, keyword or website landing page to determine how relevant your marketing initiative is likely to be to your target audience. 
Google, keen to ensure users' trust, will reward high quality scores by boosting your ranking on its search engine results. This means your brilliantly targeted ad is now also much more visible on Google, meaning you can expect your cost-per-click to decrease as the clickthrough rate increases and you're in the best position possible to generate a positive return on marketing investment.
So, how do you get a high quality score? There are 5 key factors at play:
1. Ad relevance
2. Expected Click through Rate
3. Landing Page experience
4. Keyword relevance
5. Your historical Google Ads account performance
As part of our efforts to help kiwi business thrive, we're offering Grow NZ members a free copy of DIY Digital Marketing's Quality Score eBook that walks you through the steps required to earn a high quality score from Google and all the marketing ROIs that come with it. 
Download your free Quality Score eBook
Need some practical advice for building your brand online?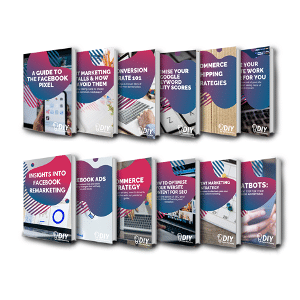 As a special offer for Grow NZ members looking to survive 2020 and thrive in the years beyond, we are now offering a set of 12 DIY Marketing eBooks for the price of five!
DIY Marketing eBooks are easy to read and full of everything you need to know to set your online business up for success.  Whether you're a novice or an expert, our step-by-step guides will get your business shining online.