A big thank you to everyone who responded to our survey over the past two weeks. You have offered us some very valuable feedback that will ensure we can serve your needs for the balance of 2020 and beyond.
Your answers revealed some interesting insights across a number of fronts and we were surprised (in a good way!) at the level of confidence many of you have for the next 6 months, despite the negative impacts COVID-19 has had on many. 
We did get a bad surprise however, in the form of complacency around accounting support. You guys deserve far better than what you are getting. 
Read below for insights into what this pandemic has meant for our members and how we can survive and thrive together moving forward.
As expected, many of our members have been negatively impacted by COVID-19, but pleasingly, this isn't dampening spirits too much.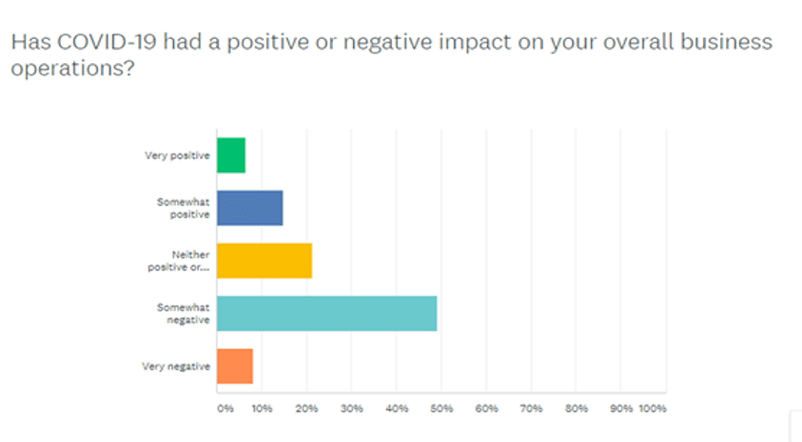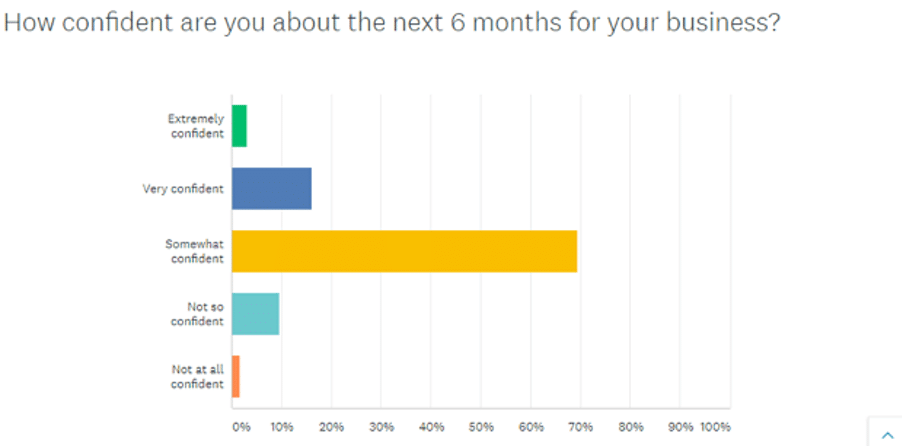 It is great to see a healthy level of, what appears to be, realistic optimism. Many of your comments demonstrated a sound understanding of the challenges ahead,  whilst also acknowledging what help is required. This is a great sign, as we need to appreciate that the peak impact may yet to be felt.
The more prepared and realistic we can be, the better. Having confidence in your business and being able to access the right support will be critical for navigating any 'bumps' that may come our way over the next 6 months.
We're not out of the woods yet
The term 'realistic optimism' really is key.
Over the past week, I have attended a number of virtual conferences with attendees from around the world and it was a very strong reminder of how, comparatively, we in NZ are in such a fortunate position. The language, tone, confidence and mood is very different in the European, US and Australian markets for sure. It is also a reminder that what happens globally will have some impact on our economy, as will the expected redundancies that are now starting to flow through with the changes to the wage subsidy support and loan repayment holidays. 
So, remain 'realistically optimistic' and be prepared for whatever comes our way.
Here's where things take a turn…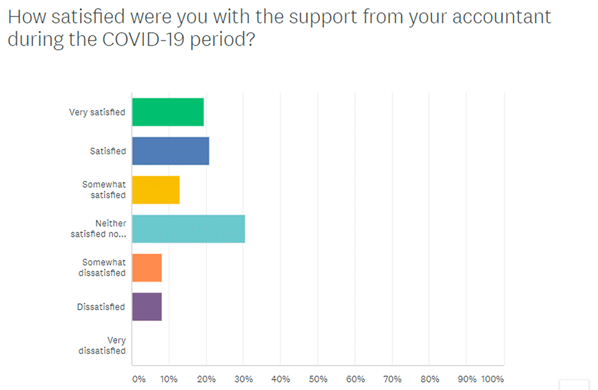 Now, quite frankly, the results to our accounting question were disappointing on two fronts; firstly, the level of quality of support is clearly not up to your expectations in many cases and, secondly, many of us continue to accept this. The only advice I have here is, if you are not getting the support you deserve and pay for from your accountant, change! 
Your accountant is potentially your most important business partner, for today and for the future. A great accountant is worth their weight in gold, helping with cashflow, strategic planning and wealth optimisation, not just boring ol' tax and compliance.
We have a terrific team of Grow NZ registered accountants across the country. Just how good are they? Well, one was just crowned the Institute of Certified New Zealand Bookkeepers '2020 Bookkeeper of the Year'!  A big and very well-deserved congratulations to Hayley Wren who is the owner of Accountabill based in the Hawkes Bay. 
So, stop accepting second best and source yourself a terrific business partner who also happens to be a stellar accountant.
Find a Grow NZ registered accountant
We're aligned with your priorities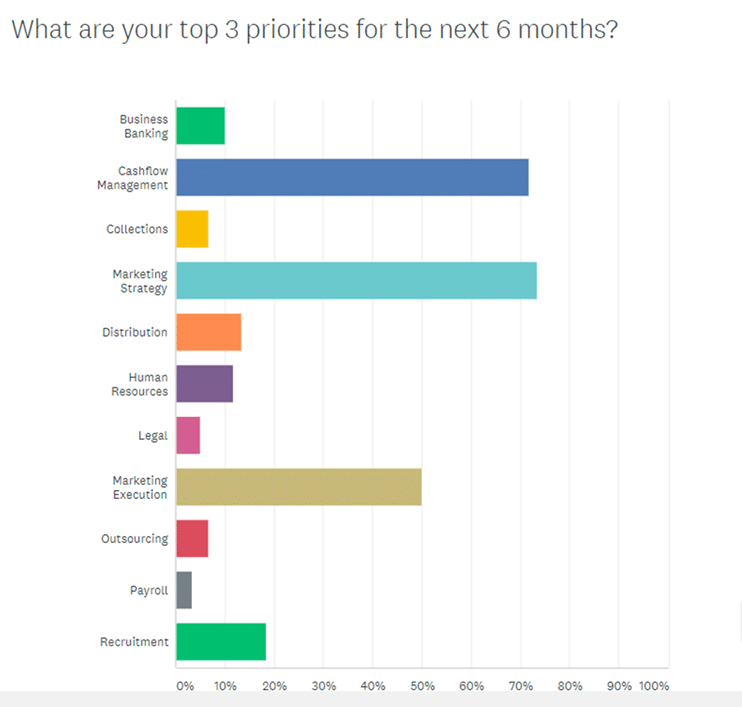 There were no surprises for us when we saw what you consider to be your top priorities for the next 6 months. Cashflow and marketing are the two big ones you have asked for more insight on, as well as guidance around IT.  We have listened and this will be our focus for the balance of 2020.
Thank you again to everyone who took the time to respond. We look forward to stepping things up for you for the rest of 2020 and beyond. Have a great week!