As a tourism-reliant business impacted by COVID, we are so grateful for Grow NZ Business' experience and access to powerful market insights, which have helped take our own business from "survive" to "thrive" mode. Thanks to the opportunities identified by Grow NZ Business, my business is now flourishing with a clear plan for future growth when the borders start to re-open. I cannot recommend the team at Grow NZ Business highly enough!
Need Help With Your TOURISM Marketing Strategy?
Hit a flat spot with your business? Covid impacts tough to mitigate?
Want to accelerate growth but not quite sure which path to take?
Or perhaps the market has shifted or maybe competitors are starting to bite?
Then perhaps its time for a fresh set of eyes and a new perspective.
Your business maybe eligible for 100% subsidised support available specifically for Tourism Businesses.
 Grow NZ Business can assist business owners with the capabilities to maximise opportunities via its program: "Tourism Marketing Strategy Advice" which is a registered service with the Regional Business Partner Network. This registered service is eligible for up to 100% subsidisation pending approval by the Regional Business Partner Network. 
Leveraging powerful data analytics and insights, bespoke advice is provided to assist Tourism Business Owners to build a strategic yet flexible marketing plan  to achieve objectives profitably and sustainably. 
Click here to Register Your Interest
Building a Marketing Strategy for Your Business
We work with you to build your marketing strategy in six steps
A marketing strategy is a long-term approach to selling your products or services. The goal of a marketing strategy is to create a sustainable, successful business that connects with customers and continues to grow. Most importantly, it is about generating profitable cashflow- so a combination of marketing skills and business acumen is critical- this is where Grow NZ Business brings its expertise to your business- to develop a profitable marketing strategy within your cashflow resources.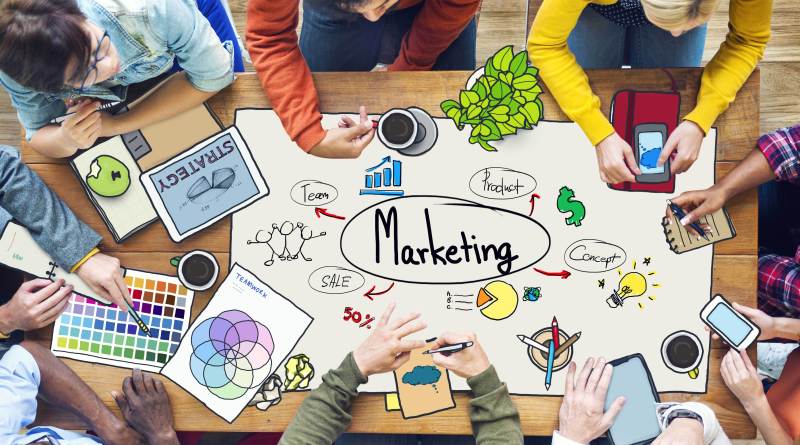 Components of Marketing Strategy Development
Building a marketing strategy requires a deep understanding of your business, competitors, customers, and market.
Understand your short-term and long-term objectives
Understand your products and your margins
Identify your profitable customer segment(s)
Develop or refine your Unique Selling Proposition
Identify and prioritise your marketing opportunities
Once we have defined your marketing strategy, we then use that information to create an effective marketing plan to attract the right kind of customers, differentiate you from competitors, position your business as an ideal solution, and allow you to grow within your market profitably.
Every marketing strategy developed is personally overseen and approved by our Managing Director, Jamie Farmer who has extensive experience with business leadership, marketing, digital disruption and successful business transformations
Jamie is the Managing Director of Grow NZ Business Ltd, Grow Digital Marketing Aust & NZ, DIY Digital Marketing, Grow NZ Accountants and Grow OZ Business Ltd.
A serial innovator, business transformation & marketing expert, Jamie previously worked internationally for 22 years with General Electric and 4 years with Westpac. Jamie is a proven P&L growth leader and expert in digital strategy execution. As part of his Masters of Business, Jamie researched Digital Disruption and Business Model Innovation leading to the successful launch of 6 brands serving more than 35,000 SME's across 172countries
To find out if you qualify for Government subsidised assistance to develop your Marketing Strategy.